Small travel trailers are popular for a reason.
They can be towed with most vehicles, so less need for buying a vehicle with the sole purpose of towing.
One of the reasons they're popular is ease of just towing. When you're going down the road with 15,000lbs (or often times more!) behind you, it's tough. The wind pushes you around, passing people is more work, navigating parking lots is a huge pain. But pulling a small travel trailer, most people can do it easily, without much worry.
It's really cool to see the advances being made in manufacturing the trailers to make them lighter, while still making them at a good quality. There's a lot of competition in the space for Lightweight Travel Trailers. Actually, we can call this category Ultralight Travel Trailers because the Lightweight category stretches up to 6,000lbs.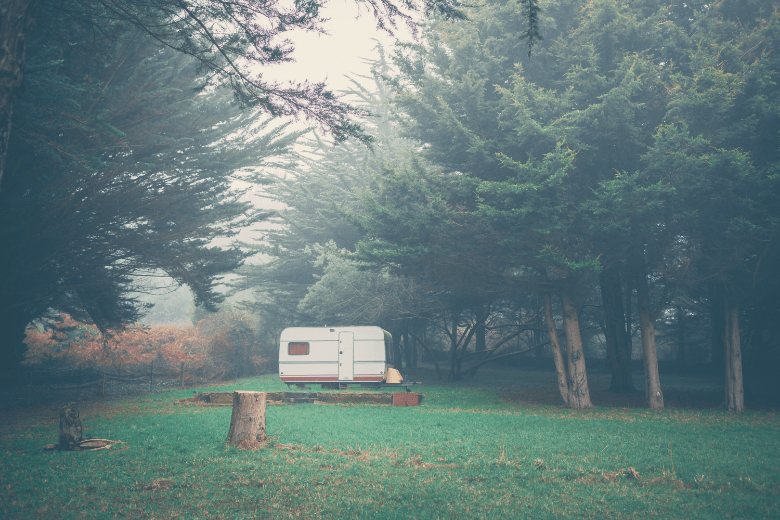 What To Look For In A Travel Trailer
The first thing you'll need to look at is your need. Do you have a family with kids? Are you traveling with just a spouse? Going solo?
From there, you have to look at your current situation for towing. If you're not going to get a new tow vehicle, then you'll need to know the towing capacity of your current vehicle. If you don't know the current tow capacity of your vehicle, here's a quick towing capacity guide.
You'll want to consider storage space, especially if you have kids and have to bring more stuff. Travel trailer manufacturers have gotten good at putting storage in clever spots, such as under beds, over head storage, our kitchen chairs even have a little cubby where I like to store my computer when I'm not using it.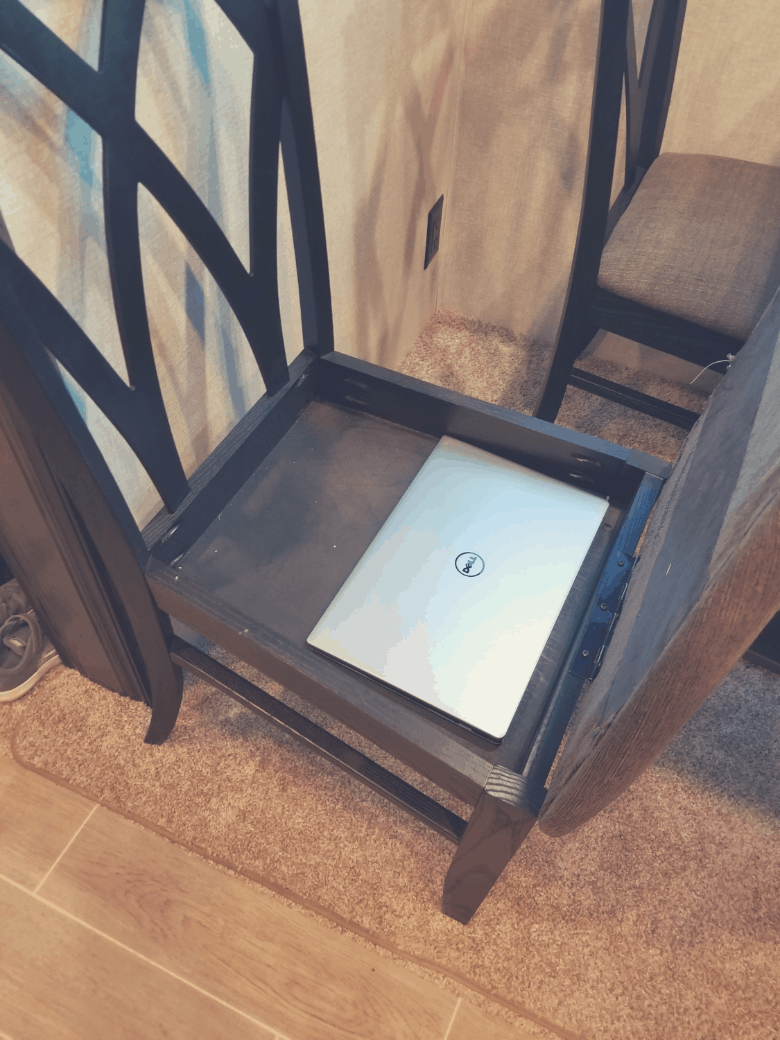 The bathroom is also an important consideration. I included small travel trailers with toilets on the list, but if you're willing to sacrifice a toilet, you can get even smaller. Some of the trailers on our list what an all in one bathroom, in which the toilet and shower are in the same, but some have a toilet outside the shower, too.
Ultimately, it comes down to the sacrifices you're willing to make. So, with that said, let's go ahead and jump into the 5 best small travel trailers under 5,000 pounds.
Jayco Jay Flight SLX7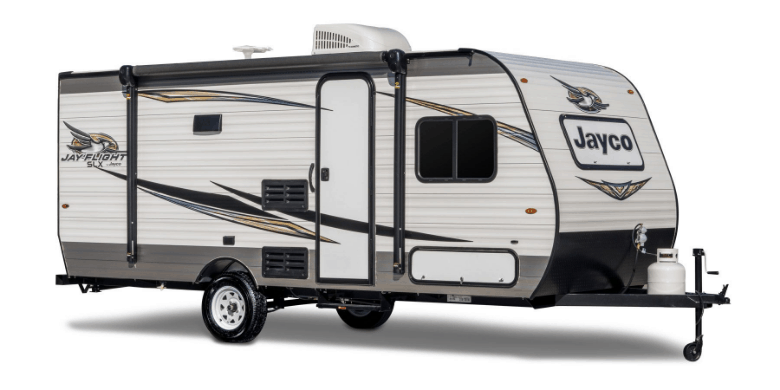 Quick Specs
Weight: 2,380lbs to 3,210lbs
Length: 16'6" to 21'8"
Width: 85"
Slides: 0-1
Click Here to See Full Details
These small travel trailers range from 2,380 to 3,210 pounds, so they can be pulled by a lot of smaller vehicles such as a Ford Escape or even most minivans.
They have 6 different floorplans to choose from. The smallest features bunk beds, but the other 5 floorplans all have a Queen bed. Two of the floorplans even have a bunkhouse (a second set of bunks to sleep more people), which make them great options for families.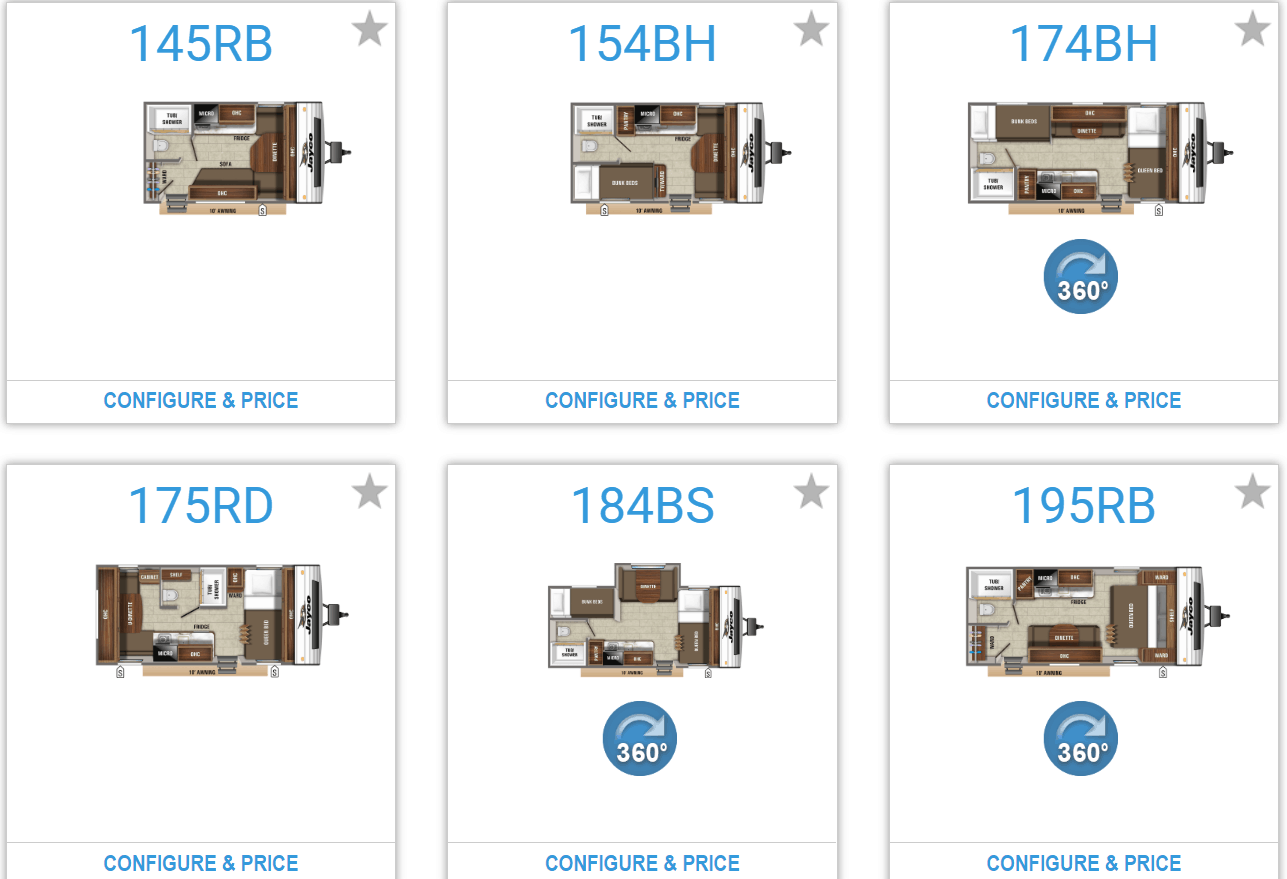 Check out this walkthrough..
PaloMini by Palomino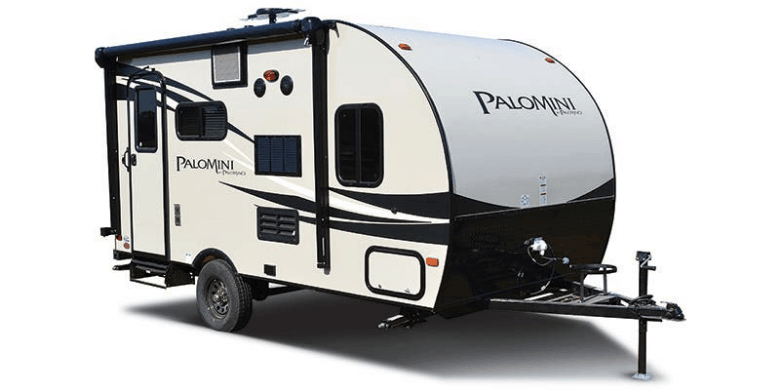 Quick Specs
Weight: 4,421lbs to 4,465lbs
Length: 21'4" to 23'
Width: 84"
Slides: 0-1
Click Here to See Full Details
These are cool little travel trailers that do a great job of maintaining a luxurious feel. They offer 6 different floorplans that check in under the 5,000 pound mark. They actually range from 4,421 to 4,465 pounds.
These are on the higher weight end of the sub-5,000 list, but still well within range because those weights are fully loaded. You'll probably need to be in at least a midsize SUV or truck to pull these.
Here's a walkthrough video…
Gulfstream Vintage Cruiser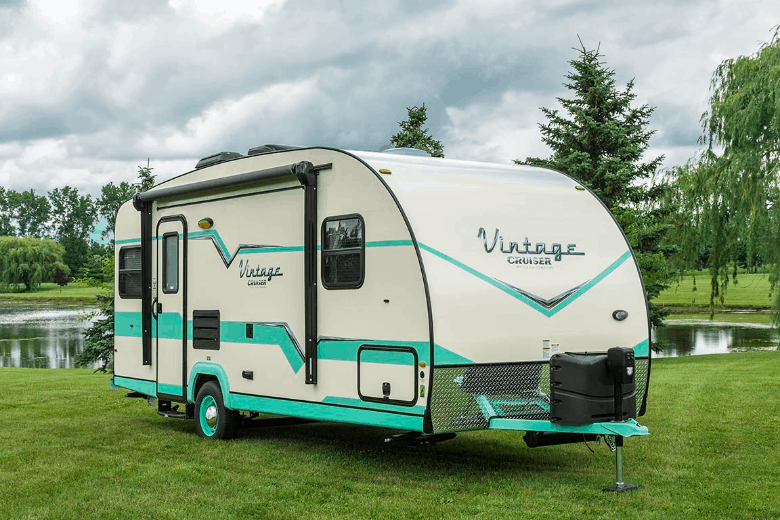 Quick Specs
Weight: 2,567lbs to 4,563lbs
Length: 20" to 26'1"
Width: 90"
Slides: 0-1
Click Here to See Full Details
These are such neat little trailers. As the name insinuates, they have this vintage design to them, but with the perks of modern production. They do a really great job of getting a lot of trailer into a light weight body, too. A 26'1" trailer weighing in at only 4,563lbs is impressive.
I love the touch of detail with the color schemes. They carry the accent color from the outside to the inside. Seriously, check out these accent colors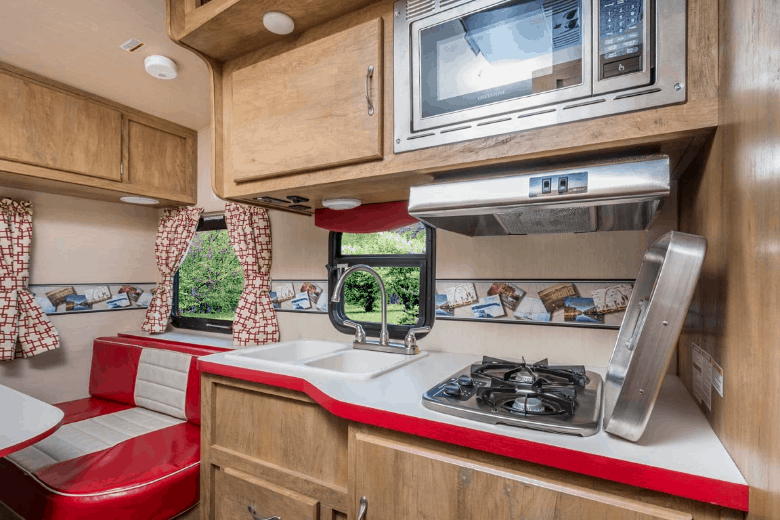 Want to see more? Here's a great walkthrough video
Airstream Basecamp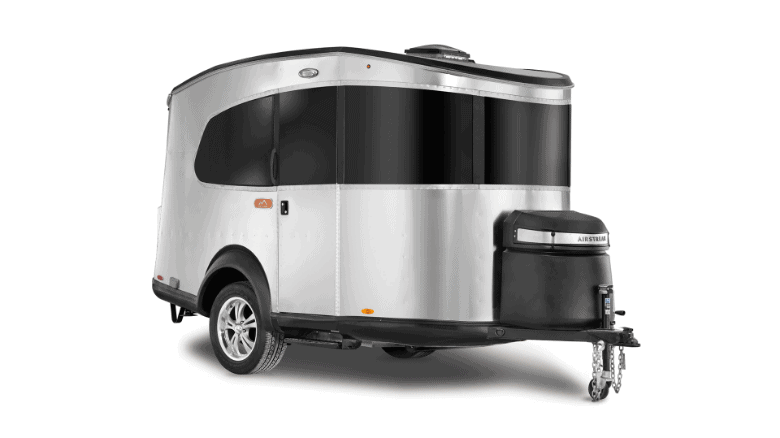 Quick Specs
Weight: 3,500lbs
Length: 16'3"
Width: 84"
Slides: 0
Click Here to See Full Details
In my opinion, Airstream is the most iconic travel trailer brand. Growing up, my grandparents had an Airstream, and my cousin followed suit with his own for quite a while.
The Basecamp is not for those that are looking for practical, or for a family. It's designed and marketed to younger singles or couples that don't mind paying a premium for style from an icon brand.
There's only 1 floor plan available, and it's pretty small. But it sure is a neat, small travel trailer. Just check out how cool it is!
Travellite Aura A-24BH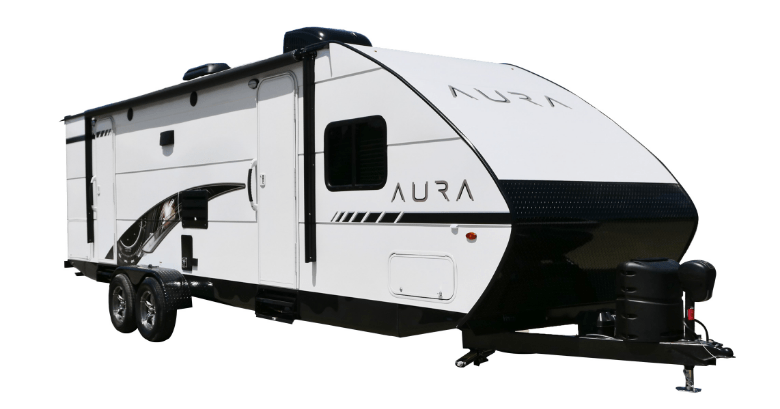 Quick Specs
Weight: 3,995lbs
Length: 23'10"
Width: 101"
Slides: 1
Click Here to See Full Details
This series of trailers is seriously cool. I showed a white one in the image, but if you're into the "murdered out" look on vehicles, be sure to check out the black version on their site.
They pack these things with style! They're super sleek and modern, and at just under 4,000lbs for nearly 24 feet of trailer, it's pretty light. However, they are kind of wide for a travel trailer, which is interesting.
This is a smaller model, but to see the style, check out the walkthrough here
Final Thoughts
I could have kept going and listing out small travel trailers for hours. There's just so many cool ones out there these days. But I tried to cover the spectrum from practical, family oriented, fun, etc.
Ultimately, you'll just have to look at your situation and find the right need for you. From there, it'll come down to budget and deal.
In terms of budget, one thing to keep in mind: Travel trailers, and all RVs are depreciating assets. They are not an investment, by any means. They will be worth less money than you paid for them. Take that into consideration when buying. Most people recommend buying used, for this very reason. The heaviest depreciation happens in the first three years, so grabbing a three year old model can save you a nice chunk of cash.
But, if you're like us, it's about the memories and the adventure more than it's about the money. We're very blessed to be in that situation.