I have worked in a digital capacity for 12 years now. This has made me dependent on a good internet connection. The problem quickly surfaced with RV Parks advertising high speed internet as a benefit.
So far, I'd peg 10% of the parks and resorts we've stayed at to have acceptable internet connections and speeds.
Those of us that work from the RV, or even want to watch Netflix have become dependent on having access to the internet. So, one of the first problems I set out to address was how to get internet in an RV.
What Kind of RV Internet Do You Need?
The first question to ask is "What do I need to do on the Internet?" Like I mentioned above, I quickly take note of the internet situation when we arrive at our destination. On the flip side, there's my dad.
On our trips, he has never mentioned having a bad internet connection, because he doesn't need the internet for his average day.
So, you should address what your needs are. Will your cell phone be enough, or do you need to be able to access it on your computer? Do you want to check emails, look at Facebook, or stream videos on Netflix? The answer there can help determine the solution to your RV Internet service conundrum.
What Are the Options?
I want to look at what the current most common options are:
Public Wifi
Cellular
Satellite
There can be more possibilities, but these are the three most common and accessible.
Public Wifi for RVs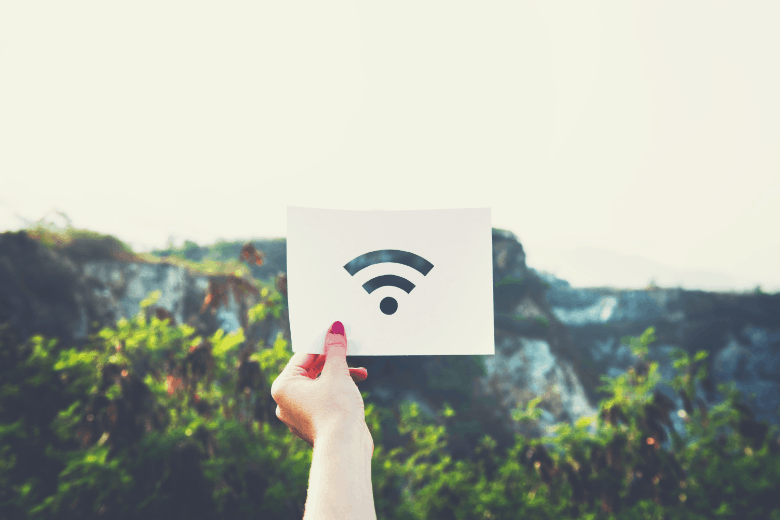 Let's look at Public Wifi first because it's probably the cheapest and easiest.
Most RV Parks will advertise they have Wifi access. While this may technically be true, I've found myself unable to use the Internet at a park more often than not, whether it was due to a weak signal, or extremely slow connection. But, there have been times I have been able to work and play just fine on the Wifi provided.
RV Parks are usually large, spread out, and have been around for a long time, so their infrastructure is weak. Plus, imagine 100 RVers all jumping online every morning to check the news, the weather, Facebook, etc. It bogs down easily.
Here's a screenshot of a speed test from the Wifi at the current park we're at.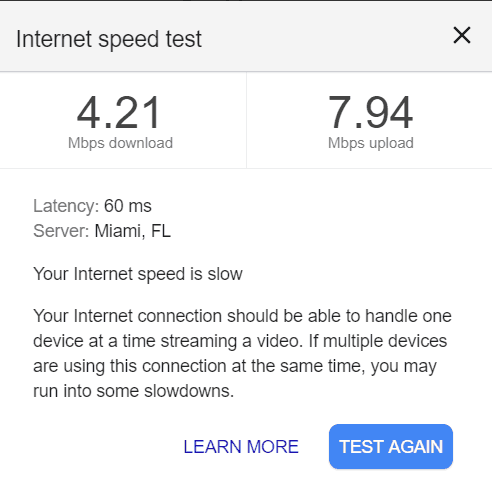 As of the moment I ran the test, the internet speed is actually pretty decent. Doesn't compare to the 1Gb I have at home, but 4Mb will get a lot of work done.
I have been getting up at 5am to hop on and get some work done, but every morning, like clockwork, at 7am, the entire gets so slow I can't get anything else done for a while.
If the speed or access at your park doesn't work, you can also look at local places such as libraries, coffee shops, or restaurants; most big box retailers have free Wifi now, too. There have been trips where I had to go to a Starbucks or a McDonalds for a couple hours at a time to use their internet access. This isn't ideal, but it is the cheap answer.
There are also downsides to public wifi. You're on the same network as everyone else, so security is always an issue. I don't really foresee a lot of issues, but there was some news a while back about someone using public wifi to install malware on devices that connected.
Satellite Internet for RV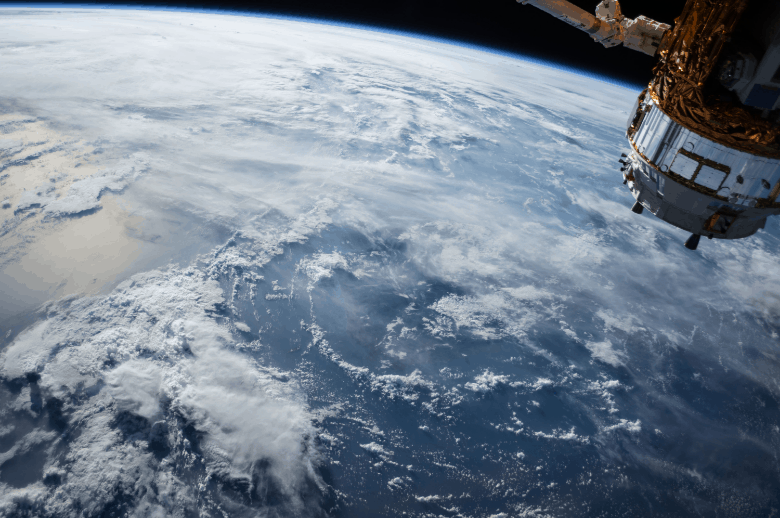 Satellite Internet for RVs sounds really cool. Being able to be connected anywhere is a neat futuristic concept. While this concept is true to an extent, there are definitely a lot of downsides, and better alternatives than Satellite.
If you're going to regularly be in the middle of nowhere and have no cell signal, this is probably a viable option for you. But, if you're even somewhat in civilization, I'd pass on this.
You'll have to carry around a big dish that will be either mounted on the roof or on a tripod, and when space is of the essence, large equipment isn't ideal. You may also be thinking about how you or someone you know does perfectly fine with their satellite tv antenna, but satellite tv and satellite Internet are far different in terms of how they work and their equipment required.
Satellite Internet for the RV can also be extremely expensive. From the equipment to the service, it's typically not a cheap option.
Cellular Data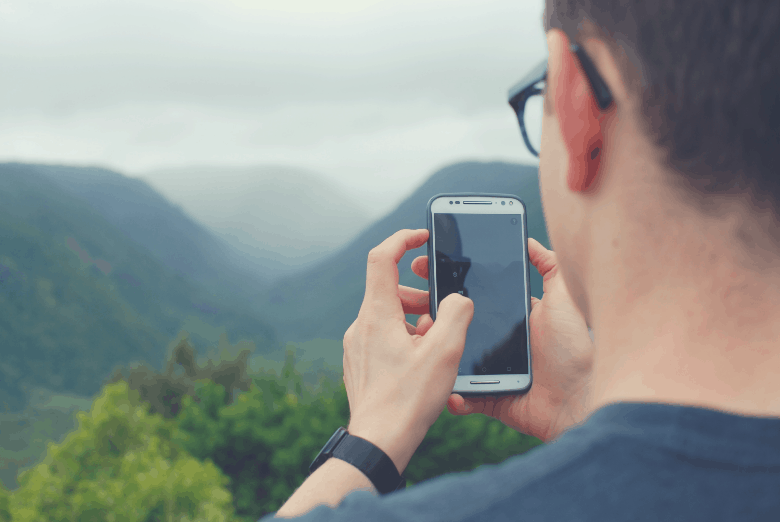 When your park/public internet fails you, Cellular Internet for the RV is going to be the best solution. You most likely already have a cellular plan, and many new plans come with hotspot access, too. You may run into some data cap limits, but if you're just out for the weekend here and there, or even a week at a time, this is probably going to get you through it.
Cellular speeds are even getting so fast these days that they can often compete with wired (cable/DSL) connections.
Here's a screenshot of the speed running off my cellular data.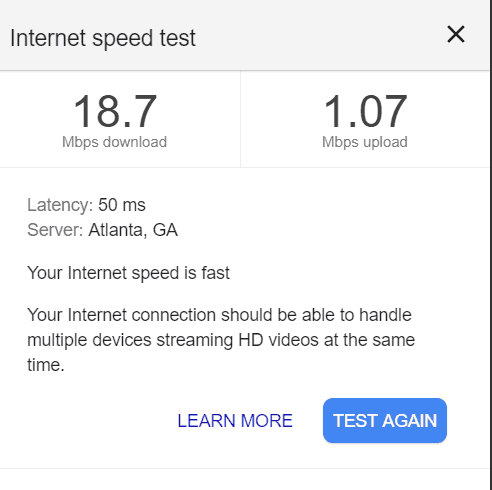 The upload speed leaves much to be desires, but that download speed is plenty sufficient to support pretty much all work and play we can throw at it.
But, despite me being connected at a high speed, a lot of common plans throttle their hotspot after a certain amount of data. For example, the common Verizon plan which offers "Unlimited" data caps your hotspot at 15Gb. After that 15Gb, you run the risk of being throttled down to essentially dial up speeds. My current plan with AT&T throttles after only 10Gb.
That's why you need to consider what your needs are. 15Gb would most likely get you by for a while, but to put it in perspective: streaming Netflix on your cellular plan will use about 1Gb per hour. So, on the plan mentioned above, you'd hit your cap within about 15 hours. That'll probably get the average person by here and there, but for full timers, snow birds, or just anyone doing longer stays, you'll probably run through that within a month./
The Best Way to Get Internet an RV
If you read the Cellular Data section and think it will be the best for you, but you also think you may run over your allotted Data limit, or perhaps don't even have hotspot abilities on your data plan, then, in my opinion this is the best solution.
After too many times of being frustrated by poor signals, slow speeds, and not enough bandwidth, we switched to this option. Check out the speed test from running off this network.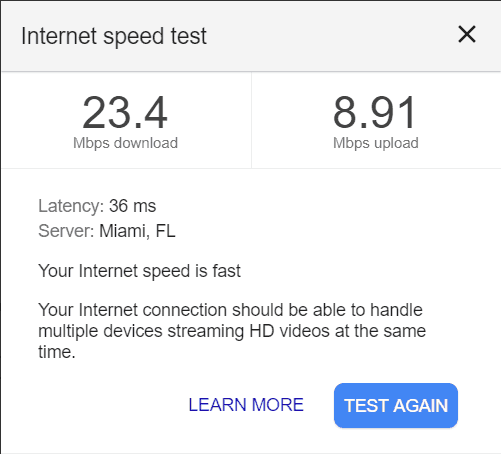 That's actually on the slower side for what I've seen from it, so I've been extremely pleased.
The device we use is actually not available online anymore, but you might be able to find it by going in store. We use the Jetpack AC791L, as seen here.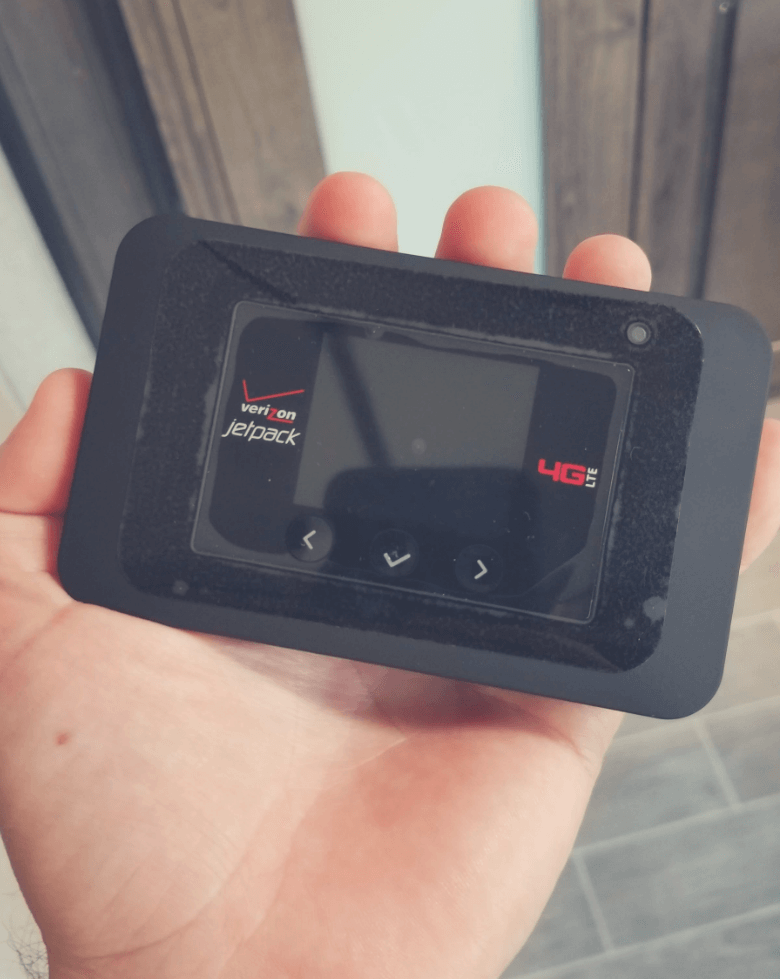 It's really been a digital lifesaver for us since we got it. It's small enough to be super portable, but still puts out a strong signal. From the middle of our 5th wheel, we can get a signal in the front bedroom, the back bedroom, and outside on the patio.
With it being so small and portable, we've even been bringing it in the truck with us on drives. If we need to pop on Netflix for a long ride for Theo, or if I have spotty cell coverage while trying to navigate, this has been great. The battery is strong enough to last a day of driving, but it can also be charged via 120v outlet (which our truck has 2 of), or USB.
Verizon recently released a $70/month data only plan that is truly unlimited. This plan is also pre-paid, which means it is no contract; you can turn it on or off on a month to month basis. This is an RVers best friend when trying to find an RV Internet plan. You can save $5 and get it down to $65/mo by turning on auto-pay, if you'll be using it for extended periods of time.
You can get this plan by going to a Verizon store or their website. For the website, go to https://www.verizonwireless.com/prepaid and then under the "Tablet & Jetpack" plans, it's the $65/mo option.
If you go into store, be sure the representative knows specifically which plan you're talking about. I was recently in a store and discussing this plan with the rep, but he kept insisting there was a data limit. If you get this same run-around, have them look up the plan with internal code: 28366
With this plan, you will need a device to be able to grab the Verizon signal and convert it into a hotspot. Verizon calls these devices, Jetpacks.
The best option for a Jetpack is the MiFi 8800L. You need to get this directly from Verizon. It costs $199.99. Again, you can pick it up in store, or online
The cheaper option, but also older and slower, is the Ellipsis Jetpack MHS 900L, which is $149.99 directly from Verizon
Final Thoughts
RV Internet is a hot topic that can take a lot of time to absorb and figure out the best set up. Now you know the most common solutions, and I'd be willing to bet one of the above will work for you.
But, if you have any questions or comments be sure to let us know. The Internet is always evolving, so the answer to "best RV Internet solution" is going to continue to evolve as well.